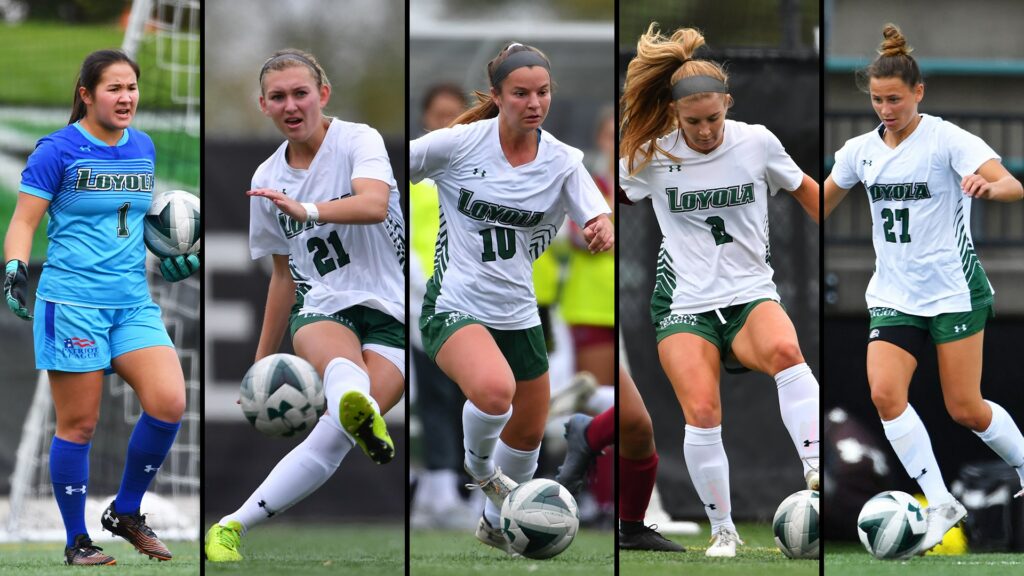 Join us tonight at 7pm for the human drama of athletic competition. (Nod to Jim McKay)
The rematch is here! Loyola takes on Lafayette in a rematch of 10/19/19 where Loyola won 2-1. It was a tight game where Lafayette went up 1-0 in the 6th minute on a Sophia Saldivar goal. No surprise when the Patriot League leader in points and MIDFIELDER OF THE YEAR, Hannah Hoefs, struck a beautifully placed ball over the GK to even the score. Two minutes later Kayleigh Gallagher put the Hounds on top for good.
I expect a close match tonight with the usual suspects coming up big for their respective teams. 
Look for Hannah Hoefs and Sarah Bayer to continue their one-two punch at home. Loyola is undefeated at home when scoring two or more goals. Lafayette's Saldivar and Kissel will be closely defended by an underrated back four of Loyola.(How does Beath get left off the All PL teams? You are on my team, Claire.)
A quick word to Paige Sim. You were lights out good at Navy and have improved exponentially since taking over the starting spot! Kudos to you and Morgan Ruhl, Loyola's GK coach.  And let's not forget…HC Joe Mallia is a GK by trade.  
I think we see a repeat thriller where Hoefs and All day long, All day strong, Sarah Bayer, score for the Hounds.  
Prediction: Hounds advance to the semifinals where I think they will get #2 Holy Cross on Friday night at 7pm.  Just a hunch. #6 seed Colgate is on fire and peaking at the right time. They win at #3 Army to face the top seed on Friday at 4pm.
Ps. Yours truly will be on the Patriot League semifinal call with DJ Sixsmith this Friday and Sunday! Big thank you to God, the Patriot League, Loyola, and Watch Stadium for the opportunity. Feeling truly humbled and blessed. 
I neeed to thank Glenn Clark and Brady Seabolt who have taught me so much. They are two of the best in the business!