You are invited to join the fun this Saturday at Ridley Athletic Complex when Loyola Women's Soccer takes on the Red Raiders of Colgate at noon. Colgate is unbeaten in its last 3 games and is looking to get in to the Patriot League tournament with a win. Loyola is coming off a brutally physical contest with Bucknell last night where they settled for a draw. Loyola is currently in 2nd place alone in the Patriot League standings but there are 4 teams hot on their heels! Every contest in these final two games league wide has meaning and that my friends makes for great viewing! I watched 6 of the ten teams last night and must say the competition has never been better in the Patriot League! Kudos to the athletes on the field who make it so.
Loyola Men's soccer will take on the Crusaders of The Holy Cross at 3pm. Holy Cross is seeking a berth in to the Patriot League Tourney with a win at Loyola. The Patriot League schools have 3 games remaining and 9 total points available to the victors so all is still possible for the Jesuit College in Worcester, Massachusetts. If you have a chance to visit this campus, I highly recommend it, especially during autumn's fall foliage. Loyola's campus is beautiful as well and is in peak foliage season right now! So come join us for an exciting afternoon of soccer at RidleyAthletic Complex.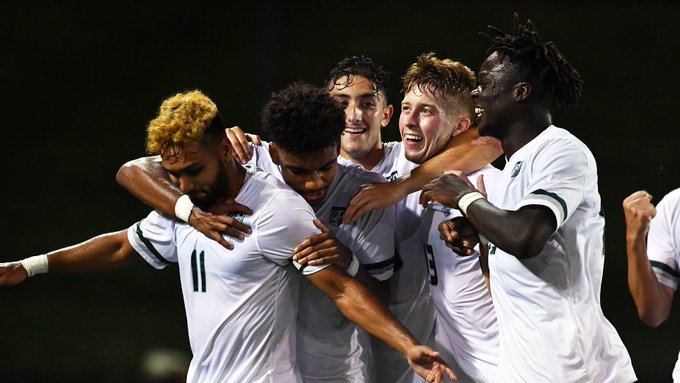 Barry Sharifi leads the team in humility and has inspired all after a slow start. They are rolling now and have what it takes to win their first Patriot League Tournament. Will they? Come and see!