https://t.co/iJF2QfXHtR   (click to watch first)
What a year for Colleen Marshall.  There are some players who simply force their will upon the moment.  She showed the sports world not one, but two, of those moments this past season on ESPN's Sports Center Top Ten by hitting buzzer beating baskets.
The shot against Navy here is a playoff game and it came after Navy's Taylor Dunham drained a long three to tie the game.  With about 7 seconds left in the game, Marshall looks at the clock as the ball is inbounded and thus began her indomitable will to win.  She sprinted past mid court in the chaos.  Marshall then wrong foots DPOY Swett with a wicked crossover dribble, sees a sliver of space and attacks it, nearly falling down before she rises AND fades away to hit the game winner.  It is a thing of beauty. Marshall was born for that moment. Her 10,000 hours of growing up in the gym prepared her for it.  In two short seasons, Colleen Marshall became a great leader of a very special Loyola Greyhound Women's Basketball team.  I remember interviewing her preseason, "What are your goals?" First goal was to be a good leader. Second? "Defensive player of the year."  Pretty special, I thought.
After defeating Navy in the quarterfinal game, Loyola went on to upset the #2 seed, Bucknell, in dramatic fashion. Their first victory ever over the Bison in PL play. So glad I made the trip to see it.  For some reason, the Patriot League played back to back games for the first time in tournament history.  Loyola fell to Army in the 'ship but not without a valiant fight.  It was an improbable run, a great run by a special team.  Thank you @LoyolaWBB for so many spectacular sports moments.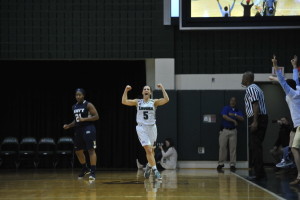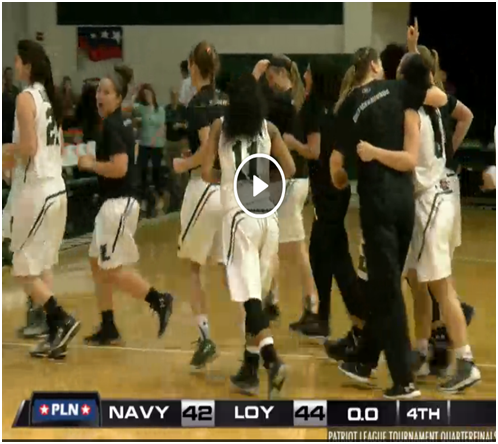 She always knows to whom to give the glory.  I love that. #gracewins